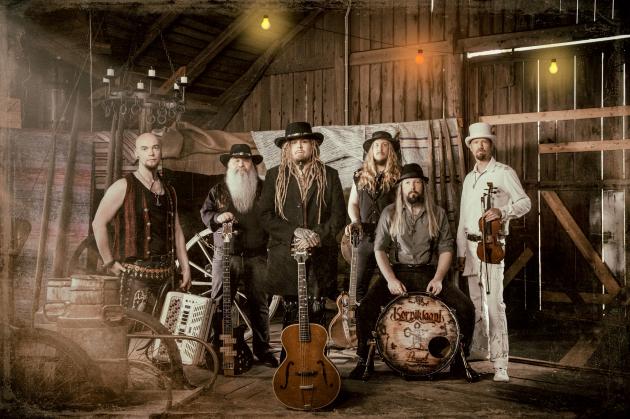 Tuomas tells us about the recording process of "Kulkija", and how it feels to have such a big international fanbase. We also dicussed his amazing new sun glasses and Finnish and German swear words.
KORPIKLAANI in Los Angeles, California
Jonne Järvelä and Tuomas Rounakari telling us about KORPIKLAANI's new album "Manala", where their inspiration comes from, alcohol, partying and pussies.